22 Jan

Jefte Puente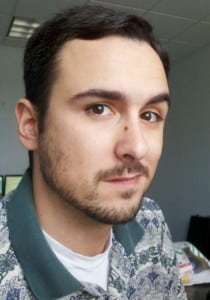 Lead Web Designer/Developer at Artemis in Melbourne Florida.
Professional Designer living in Melbourne, Florida. Proficient in all industry standard applications (Adobe Illustrator, Adobe Photoshop, Adobe InDesign, QuarkXpress, Dreamweaver, Macromedia Flash, All Microsoft products).
Highly adept at HTML5, CSS, responsive layouts and mobile website design.
Past work includes Animation, Web Design, Magazine design and publication, Print collateral and Web development.
Specialties
HTML/CSS design, Graphic Design, Print Design, Animation, Flash Animation, Web Design, Blog design and maintenance.